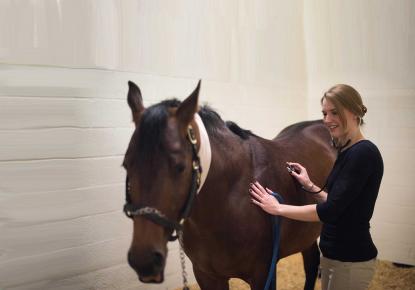 The Lifesaving Work of the Grayson-Jockey Club Foundation
By AMANDA DUCKWORTH
It is an unfortunate truth that when it comes to finding trouble, horses excel at it. Luckily for horse owners, the Grayson-Jockey Club Research Foundation has dedicated itself to equine research for more than 80 years and disperses nearly $1 million annually in grants.
Understanding its history—do you know who Grayson was?—and its mission of helping all breeds of horses is important for the future wellbeing of equines everywhere.
Mon, 11/01/2021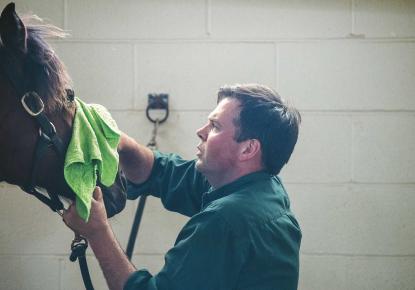 Lane's End Employee Peter Sheehan's New Role
By MICHELE MACDONALD
When Peter Sheehan arrived in Kentucky from his native Ireland in 2008, he was planning to work for a year at Lane's End before departing to explore other parts of the world and the Thoroughbred business, having targeted a stint in Australia as a primary goal.
Yet more than a dozen years later, Sheehan has completely changed course. He no longer thinks of moving on, and instead is seizing the chance for moving up—in a big way—at Lane's End.
Mon, 11/01/2021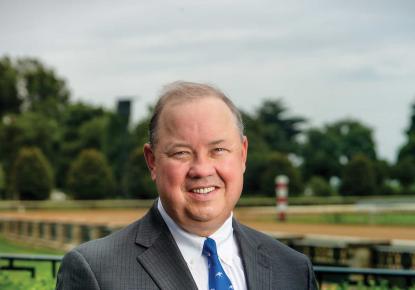 The Number Zero
By AMANDA DUCKWORTH
Among the many highlights of Keeneland's Spring Meet this year was the number zero, as there were no racing incidents at the track. It was a celebratory moment for Keeneland's Vice President of Equine Safety Dr. Stuart Brown and his team.
Mon, 11/01/2021