Among the many highlights of Keeneland's Spring Meet this year was the number zero, as there were no racing incidents at the track. It was a celebratory moment for Keeneland's Vice President of Equine Safety Dr. Stuart Brown and his team.
In June 2020, Keeneland brought Brown on to lead an effort to develop, communicate, and enforce safety and integrity policies for both racing and sales operations; review all racing-related accidents with the goal of prevention; assess relevant equine health and safety research; and proactively communicate best practices to the racing community and public. It is a job he has taken on with gusto.
"It's a responsibility to be great stewards of the horse, and the people here are very committed to that promise," said Brown. "I've always wanted to be able to take care of horses, and this has become a really interesting way to do that in my career. This role is still getting defined almost every day, and we keep trying to improve upon it all the time."
Brown's unique background made him an obvious fit for the job, at least in the eyes of Keeneland. He was walking hots at the track by the time he was 15 and parlayed the knowledge he learned from those welcoming horsemen into his internationally respected veterinary career.
He spent almost three decades at Hagyard Equine Medical Institute before Bill Thomason, the president of Keeneland at the time, approached him about working for the racetrack.
"It was less of the what and more of the who that led me to take the job," said Brown. "You have to give the credit to Bill. I worked with him for over a quarter of a century between our Mill Ridge days and serving on committees or other industry groups together. He saw something in me that I didn't totally recognize with what he was trying to create at Keeneland.
"Now, we are fortunate to have Shannon Arvin leading here. Something she and I talk about a lot is how to find ways to help the public understand just how much we do care for horses and the lengths we will go to protect them."
While the day-to-day details of Brown's position are continually evolving, the cornerstone of his mission has been clear from the beginning.
"The charge I got from Bill the first day I got here was that 'every place we touch a horse, we want to find you,' " said Brown. "We are constantly looking for ways to improve efforts to keep the horses as safe as possible. No matter what the situation is, we want to make sure we always do right by the horse. It is a very gratifying job.
"The role that I have is so comprehensive, and I talk to and spend time with a lot of employee groups. We all own a piece of safety here because we all have the opportunity to make novel observations about something that might keep a horse safe. There may be very narrow windows of opportunity where we can have an impact, and if we miss them, shame on us."
The demands on Brown's schedule shift depending on if there are races or sales going on, but no matter the time of year, he points to some specifics that have helped elevate equine safety. A key change happened shortly before Brown was named to his role, when Churchill Downs and Keeneland jointly announced that they were establishing equine safety agreements.
"Those agreements at the time were somewhat revolutionary in our jurisdiction," he said. "Keeneland worked with Churchill Downs because we share a population of horses between us, and we wanted those standards to be raised for everyone we sought to serve. It's not so much that it's defined by looking for something that is wrong, but rather it's a filter through which we can look at horses and then have conversations about their wellbeing.
"The equine safety agreements connect every horse on our grounds to a trainer, to an attending veterinarian, and to me. When you look through these filters, and try to understand where they are on the range of potential risk exposure, you can then go and have the qualitative conversations and say, 'Help me understand how that horse is doing.'"
Because it is impossible to be everywhere at once, Keeneland also has a video system in place to help.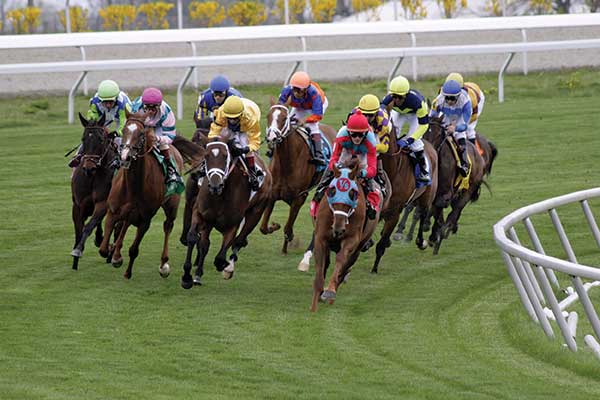 "We have been able to develop a video surveillance system that surrounds both the main track and the training track," Brown said. "We are able to capture really unique video from multiple different angles so we can do gait analysis and look for evenness of movement and things like that. This camera system also gives us the ability to go back and look at anything that has occurred so we can improve upon what we are doing the next time. It's been a tremendous tool."
However, Brown is not content to rely on just technology, and his team's accessibility plays an important role in the success of the position.
"We are all united by the fact we work for the horse," said Brown. "To me, 85% of life is showing up. So, I come here every morning at 5:30. I am here when the track is opened, so I can be available to have conversations with anybody that wants to have them.
"What's gratifying to me is how many horsemen and their veterinarians want to come up and have those conversations. They know that all I am trying to do is help everybody put their best foot forward."
A key member of Brown's team is Dr. George Mundy, who can often be found watching morning works from Keeneland's fourth floor, which provides an unobstructed view of all of the happenings, or across town overseeing Keeneland's other training facility, The Thoroughbred Center.
"I am helped a lot in this role by Dr. Mundy, who works as our racing safety officer," said Brown. "He brings 30 years of regulatory veterinary experience to the table. We have been able to work in a 1 and 1A kind of arrangement so we can support one another and all the horsemen at both locations."
While Keeneland has positioned itself to be a leader in equine safety, Brown believes that if other jurisdictions learn from the systems that have been put in place, it will lead to better days for everyone.