Q&A: Chris Guinty, President & CEO, Drug Free Sport International 
 
The Horseracing Integrity and Safety Authority (HISA) assumed its initial partial oversight of U.S. racetracks on July 1 with the rollout of new federal safety standards. The remainder of HISA's responsibilities – the anti-doping and medication control portion – were delayed until January 1.
 
The U.S. Anti-Doping Agency had long been expected to sign on as the independent administrator of those duties but bowed out in December when agreement could not be reached on the scope and cost of their work. Into the breach stepped Drug Free Sport International (DFS), an agency with extensive experience in drug testing and enforcement for partners like the NFL, MLB, NBA, NCAA, and PGA Tour. In cooperation with its global partner, International Doping Tests & Management, DFS boasts a network of more than 500 doping control officers and blood collection officers in more than 50 countries.
 
DFS is now in the process of establishing the first Horseracing Integrity and Welfare Unit (HIWU). The laws they will enforce are in a comment period and will likely be updated based on feedback from stakeholders and the public. While the rules everyone will play by are finalized, DFS President and CEO Chris Guinty is already at work identifying the expertise and forging the relationships that he needs to gain the trust of an industry that remains deeply divided on whether HISA will help or hinder its future. 
 
Guinty was elevated to President and CEO of DFS in 2017 after serving as its COO through a period of rapid growth which established the organization as a sports drug testing industry leader. Guinty spoke with Post Times contributor Jim Mulvihill from DFS headquarters in Kansas City, Mo.
 
What, in your mind, made DFS the right choice to handle anti-doping and medication for HISA?
 
It's our experience with people, to be honest. We have a tremendous amount of expertise in the anti-doping space. Granted, it's been with human counterparts, and we've not had experience in the equine industry, but neither had anyone else that would have been considered. We not only work with our U.S. professional sports leagues, we do amateur work for the NCAA and federations and the Olympic movement all around the world. We have a great cross-section of experience and expertise in the anti-doping theater.
 
We strongly believe that we can leverage that experience and work ethic to promote the integrity of the sport and the safety of the horses in the same way that we already do for other partners in the anti-doping world.
 
I appreciate the way you emphasize promoting integrity instead of describing the job as "catching cheaters." How much of what you do is about educating participants and establishing parameters to change behaviors as opposed to just coming down on people?
 
We understand that an overwhelming majority of racing participants abide by the rules. Our position is to hold those that don't accountable. We do not see ourselves as a policing agent or a punitive agent. Our job is to help promote the integrity of the sport by educating on the rules and harmonizing across the different state racing commissions so everybody has a complete understanding of the rules and the regulations and the protocols and how to adapt to stay on the right side of program.
 
We get no joy from the policing. But you must have both components in any anti-doping program – a punitive aspect for those who violate the rules and have to abide by the sanctions associated with that and a preventative aspect, which is the education piece, to ensure that everyone understands what those rules are. The last thing we want is somebody getting sanctioned that means well and wants to do the right things, but they didn't have the resources necessary to understand or adapt to the new rules and regulations.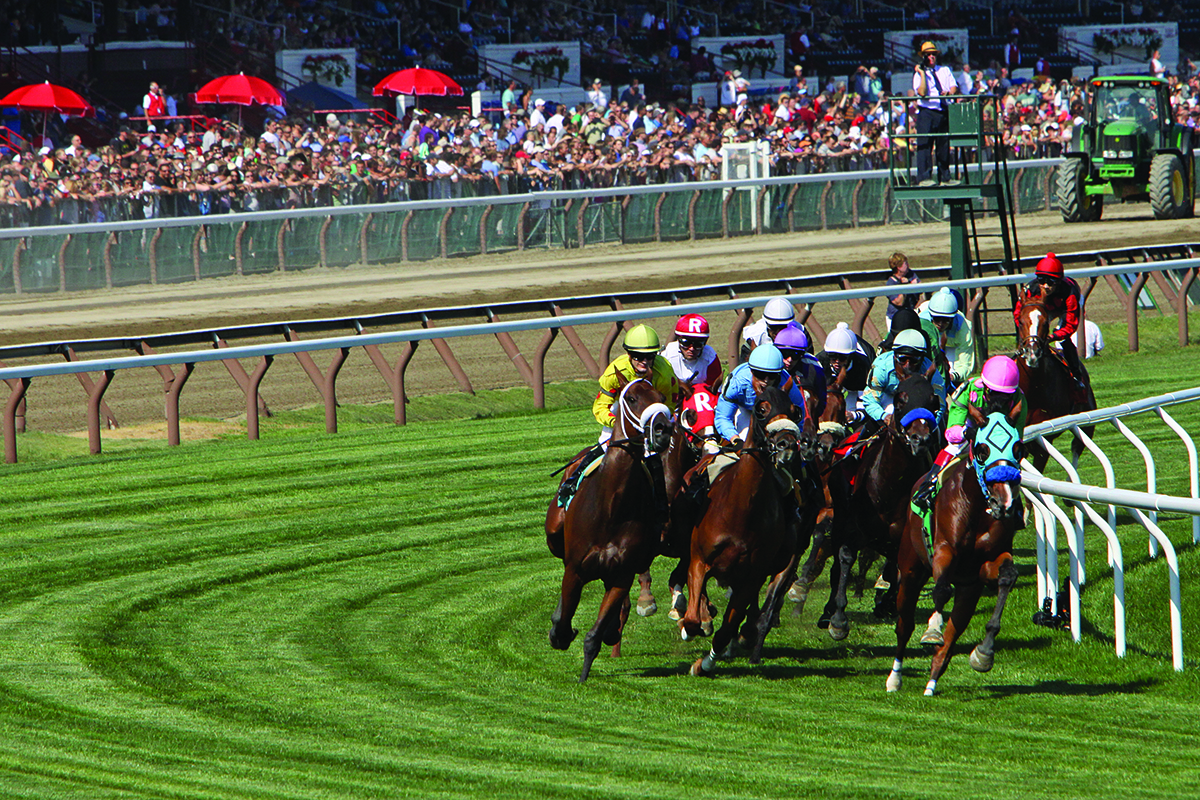 What challenges are you most concerned about that will be specific to horse racing?
 
We have a lot of work to do with different constituencies. There are a lot of organizations and a lot of states that need to be included, and then there are also a lot of agencies and organizations that we have to partner with and build coalitions with. When we were introduced to this project we had to think about how we would succeed and tackle this. It really is surrounding ourselves with the greatest minds in this space and gaining industry knowledge from those that are willing to deploy all that they know.
 
We had a lot of learning to do on the industry itself and the operations and what was and wasn't working. We aren't arrogant enough to come in here and say, it's our way or the highway. We want to learn from the subject matter experts and then adapt to that within the confines of the rules and regulations as those are finalized. And make no mistake, there will be uniformity, or harmonization, which is the key word in anti-doping. 
 
In recent years investigative work has proven more fruitful than testing, as far as not only identifying people who are playing outside the rules, but also proving it and being able to convict wrongdoers. How much of your focus will be investigative work?
 
It will be an important aspect of our program. We have a separate distinct division that has been established for investigations. In the anti-doping industry, non-analytical positives and investigations have become more prevalent than they were in my early days doing this job, and for good reason. The science has changed, the way people try to cheat the system has changed, say, with micro-dosing and other forms.
 
One of our HIWU advisory council members is the leading expert in anti-doping investigations in the world, Günter Younger, the lead investigator of WADA (World Anti-Doping Agency). We are in the process of building our investigation team to be able to go out and speak to people and gain trust. It's not some unit that will be forceful and heavy-handed; it's about gaining trust with those covered persons, obtaining data that allows us to pursue adjudication if needed when you don't have an analytical positive.
 
You have probably seen in some of the recent HISA meetings with horsemen's groups that one of the top concerns is search and seizure. What is your message to owners and trainers who are playing within the rules but simply cannot get behind the idea of agents showing up unannounced on their property?
 
I will tell you there's been no focus in our office on going beyond what the rules allow us to do. And I will tell you that we will listen to the stakeholders and educate those that are fearful of those types of scenarios. Ultimately it will be our actions that will speak louder than this interview or anything I say after this, but we don't plan on some draconian investigative unit with carte blanche search and seizure capabilities. We will operate within the confines of the authority given to the enforcement agency. And again, all premised upon protecting the integrity and the safety of the horses.
 
What do you see the impact of HIWU being, say, one year from now? Five years from now? How is Thoroughbred racing going to look different?
 
We have a lot to learn but I hope in one year we will have adopted a set of rules that the industry trusts and supports and promotes. And I would expect those rules to be harmonized across all states.
 
In five years, I hope people will be able to say we protected the integrity of the sport and improved the safety of it for the horses. You will be able to measure that in different ways but certainly, I'd expect, by a decline in deaths of horses. In the end we won't be judged by how many positive cases we executed; it will be whether we improve integrity and safety and uniformity across all jurisdictions.