The Horseracing Integrity and Safety Act is forging on to implementation despite persistent legal challenges and logistical hurdles. The first phase of federal oversight of horse racing will go into effect July 1, when jurisdictions are expected to comply with new Racetrack Safety Program standards drafted by the Horseracing Safety and Integrity Authority (commonly shortened to "the Authority"). The rules and standards that make up the Racetrack Safety Program were approved in March by the Federal Trade Commission, which oversees the Authority.
The Racetrack Safety Program will bring higher standards to most racetracks, most notably through enhanced veterinary oversight; enhanced reporting requirements; collection and analysis of medication, treatment, injury, and fatality data; a voided claim rule; the transfer of claimed horses' medical information; and jockey concussion and medical care reporting.
"These new rules will decrease fatalities by detecting horses with mild pre-existing conditions through expanded veterinary oversight and the review of medication and treatment records and training histories," said Dr. Susan Stover, chair of the Racetrack Safety Committee. "They will also provide a window into understanding and preventing the development of mild injuries in the first place via uniform surface maintenance standards and ongoing data analysis."
Tracks that are not compliant with the new standards will not be expected to reinvent themselves all at once; a one-year "provisional accreditation" will be extended to tracks that demonstrate continuous progress toward full compliance.
Legal Challenges Persist
The quick approval of the Racetrack Safety Program standards by the FTC raised the ire of HISA's opponents. According to horsemen's groups, the "rubber-stamping" of the proposals without any significant changes makes it appear as if the FTC is not reviewing the Authority's mandates with a critical eye.
"This FTC order makes crystal clear that this private entity of self-appointed rule-makers (i.e., The Authority) has unfettered power without governmental oversight to control the horseracing industry," said one piece of a lengthy statement from the National Horsemen's Benevolent & Protective Association, which represents trainers and owners in the U.S. and Canada. "The illusion of governmental supervisory control was clearly dispelled with the FTC approving all of the Authority's proposals without exception."
The FTC's role is a key piece of multiple legal challenges brought against HISA, which suggest that the authority of individual states is being transferred to a private entity in the Authority. That determination could hinge on whether the FTC is involved with HISA more in practice or in theory. 
Two similar federal lawsuits were filed – one by the National HBPA and 12 of its state affiliates in Lubbock, Texas, and one by Oklahoma, West Virginia, and Louisiana, and supported by six additional states, in Lexington, Ky. The National HBPA case was dismissed on March 31 after U.S. District Judge James Wesley Hendrix deemed HISA to be constitutional, though he admitted appellate courts "may expand or restrict precedent". The National HBPA said at the time of dismissal that it was considering its appeal options. A motion to dismiss the case filed in Kentucky remained pending at press time.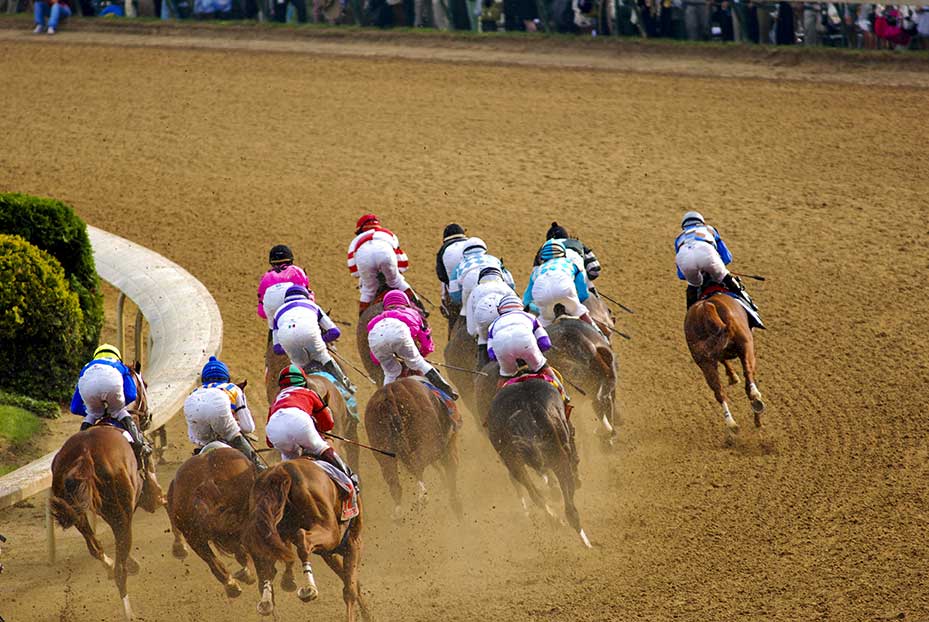 Anti-Doping and Medication Control Delayed to 2023
The most anticipated pieces of HISA – the anti-doping and medication control programs – have officially been postponed until early 2023. Post-race testing under the Authority was the first element to be delayed, due to the logistical challenges in implementing the new standards in numerous, vastly different jurisdictions on a tight timeline. A few weeks later, in late December, out-of-competition testing and investigative work also were pushed to 2023 due to negotiations deteriorating between HISA and the U.S. Anti-Doping Agency, which had been expected to serve as the independent enforcement agency overseeing medication.
The Authority has said it will find another agency to fill that role, though options are limited. The World Anti-Doping Agency, initiated more than 20 years ago by the International Olympic Committee, the U.S. Equestrian Federation, and Fédération Equestre Internationale, which handles anti-doping in dressage, have been mentioned as possibilities.
New Leader for the Authority
HISA is facing these challenges under the leadership of a new CEO, Lisa Lazarus, who took over in February. Lazarus established and led the equestrian practice at Morgan Sports Law. She also served as general counsel and later head of business development and strategy at the Fédération Equestre Internationale, the international governing body for equestrian sports. Prior to that she spent a decade at the NFL in multiple roles, including representing the league in arbitration matters related to anti-doping enforcement.
"As someone who has worked with the industry over the course of my career, and as a horse lover, I'm honored to be taking on this role," said Lazarus.
How Lazarus fends off the lawsuits challenging HISA's constitutionality will determine nothing less than whether the Authority exists a few years from now. Horse racing in the U.S. has never been so close to widescale reform, yet still has a few hurdles to clear for it to be fully realized.